Themes- Drawing Assignment: Draw an Insect - 1976
The drawing assignment was "Draw an Insect or Bug" and I drew a detailed grasshopper.
back to: Draw An Insect: Basic Insect Anatomy || Drawing Assignment Themes || Science Art
Welcome to DonnaYoung.org!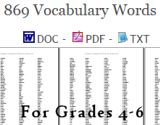 869 Vocabulary Words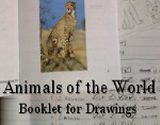 Animals of the World
Back to


Basic Insect Anatomy
This is a very brief write-up about the essential parts of an insect drawing.