http://donnayoung.org
DY's Homeschool V Planner is only available from DonnaYoung.org's
Site CD.
I am still working out the details of V Planner V.2. Please note that this version is not yet available. I am hoping to have it ready by 2011. Today, I added functions to calculate minutes. I also made it so that keeping track of time is optional.
On the Data sheet, you will choose "Yes" or "No" to the question: Will you need to record minutes spent in class? (The question may change later.)

If you choose "No" then the time tracking column will blend into the background. If you choose "Yes", then the time tracking column will appear.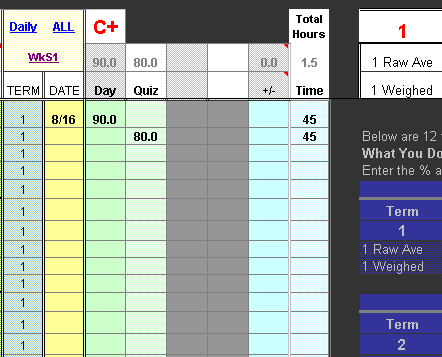 The default setting will be "No" and this is what the "S" sheets will look like without the time column.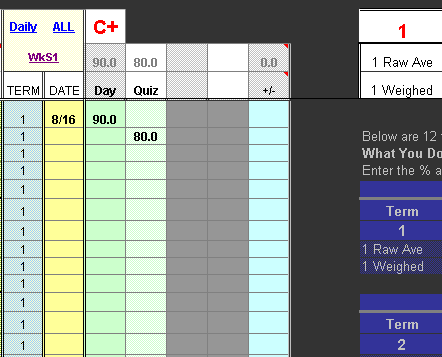 I made it so that the term calculators will return the hours spend in each term.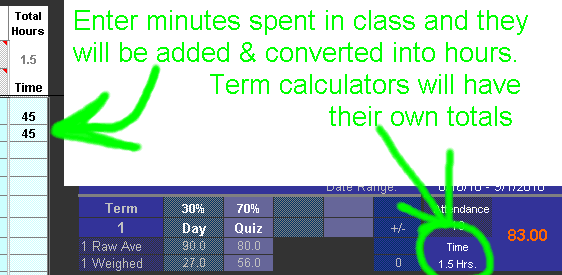 Copyright © 2010 by Donna Young
---
Share This Page
---
Click Here to Leave a Comment
Rose Catriona · Oct 2, 08:43 PM ·

#

it looks great, Donna!!!

Hi, Donna! The planner looks great, and I want to thank you for putting together such an amazing site! I taught in traditional classrooms for over two decades, then left to homeschool my nieces, as well as begin tutoring at the local library, working with so many kids who were falling between the cracks in traditional schools. Your site has been invaluable to me in my planning; thank you for helping me to help so many others!