To a handful of people, I've mentioned that V Planner V2 will have a non-linear system for sending lesson plans to planners. The system is based on five numbers – simply 1, 2, 3, 4, and 5. Place those numbers next to your lesson plans and they will show up on the planner. The numbers can be in order or out of order. Not all of the numbers have to be used, actually none of them do if no lessons from a certain subject are needed. If you leave off some numbers that will result in skipped days.
Using all Five Numbers
The screen shot below shows all five numbers used. They are in order. The lesson that is next to number 1 will appear first in the planner. Number 2 will appear second, and so forth.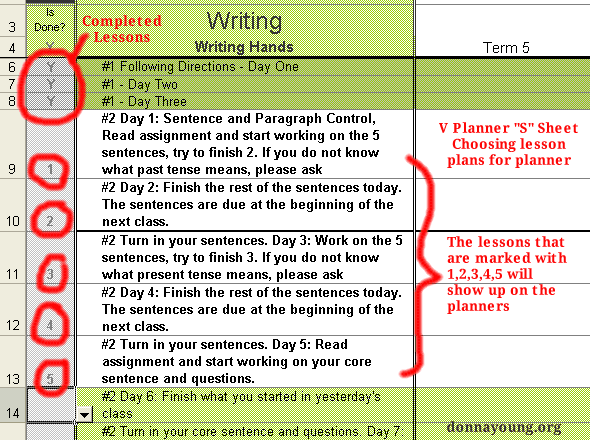 The school calendar is using the system too. When generating a planner, go to "Days" and mark the dates that you need to show on the planner.
This is a screen shot of one of the new dynamic planners (DP). This is the "Row" planner – plans are in a list. Notice that the plans that are numbered above appear in the planner.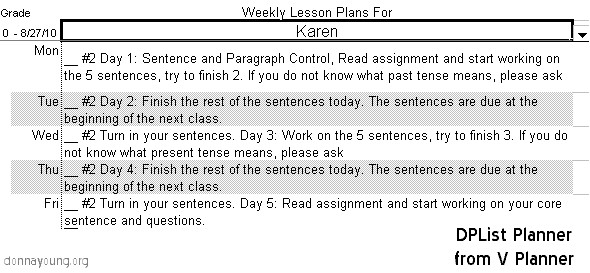 Skipping Days
Back at the "S" Sheet I skipped 2 and 4.


Back to the planner – notice that position 2 and position 4 are empty. Even though they are skipped, the lessons are ordered as I want them.


That's a brief look at the non-linear system.