BETA V Planners usually contain sample data so that you can see how the planner works. BETA planners are not supported, so if you decide to use one, it is at your own risk.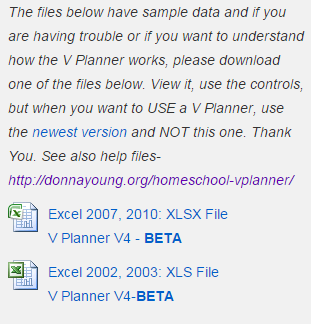 I have not always applied the BETA label to every beta planner. As a rule of thumb, download V Planners with sample data and without sample data. Learn from the one with sample data but don't use it. Use the one without sample data.
Thank you. This information was requested.