At the end of the V Planner you will find a worksheet named Table. At table you will find records for everything. At the top of table you will find a sortable list of records.
Screenshot of Table in the High School V Planner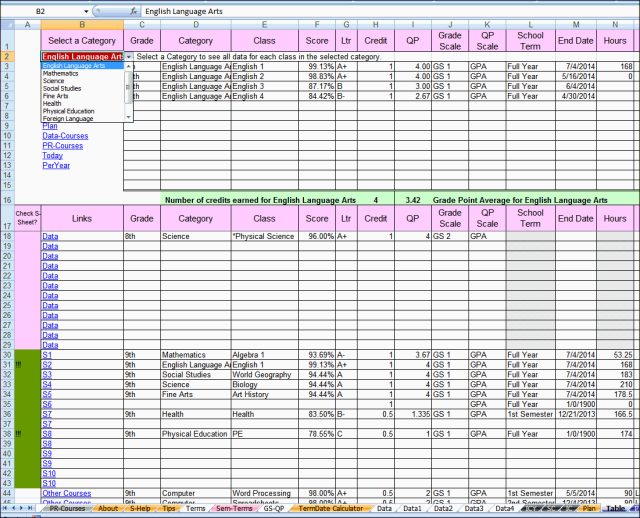 For the most part, you look at the data in Table if you need to, but there are a some nice things about Table.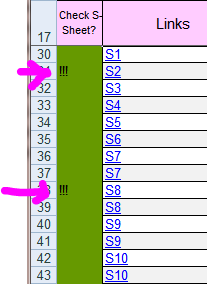 At Table, I provided formulas to check your s-sheets. When there is a problem, exclamation marks will display in the row along-side a link to the s-sheet with the problem.
In the case of the of this example, the problems on both of the s-sheets were pending term averages. Scores were not entered in all of the activated grading columns.
I guess it doesn't take a rocket scientist to know that this big table of all the data is simply a useful thing. You can see it all on the Table worksheet.
Now about the sortable list of records.
Sortable Data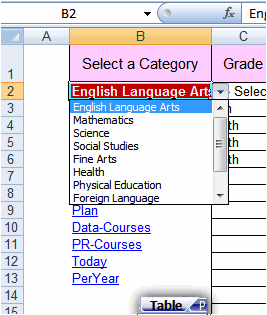 This is important, so I will mention it first, the sortable data in the high school v planner requires the use of course categories. To use it, click on cell B2 and choose a category. The worksheet will display all of the records for that category. This information would be useful when creating a transcript that is course based rather than grade based.