V Planner V4 provides fully automatic transcripts.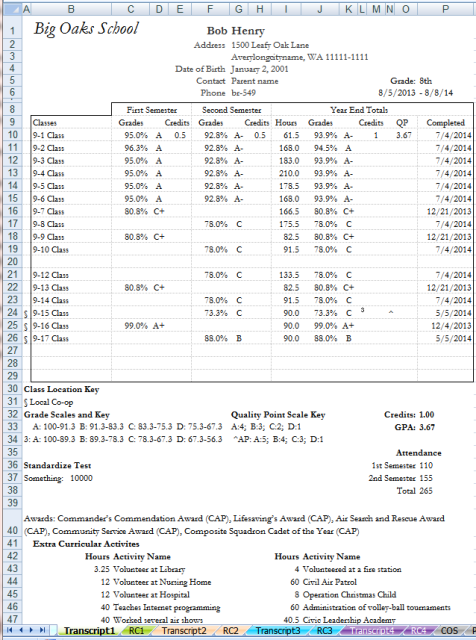 There is absolutely nothing to do here, just print it and file it.
If the grade scales do not display nicely see this: GS-QP
Scroll down to "Grade Scale Legend Selection Controls" and use the controls to shorten the grade scale numbers by choosing No in cell E51 and selecting zero in cell E52.