On my way to the garden, I paused to take this photograph of a dragonfly and a goldfinch perched on a tomato cage.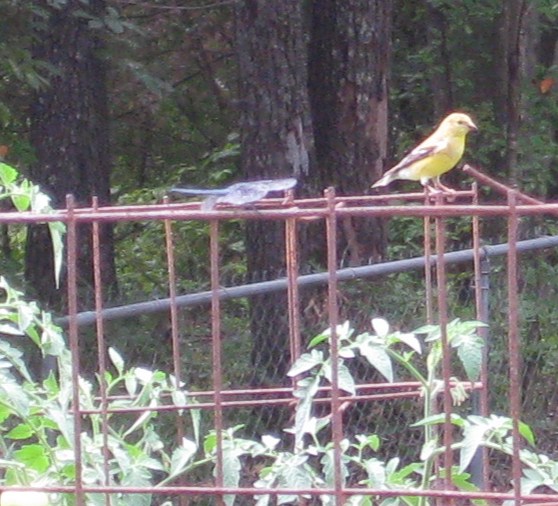 They are both looking toward the garden like a couple of hungry hawks surveying the riches of my unkept garden.
Yeah yeah yeah, this is a little boring, Donna, but it's not everyday that one sees both a goldfinch and a dragonfly perched in such proximity.