My Vegetable Garden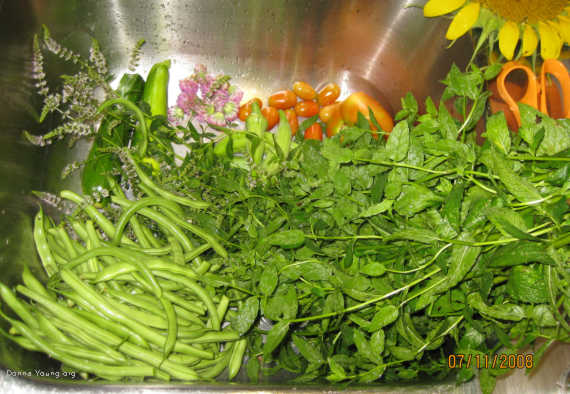 This is today's harvest from my small backyard garden. From this we will eat the beans for dinner. I will dry the okra, zucchini, red clover, and spearmint. By the end of the day, I will have eaten the tomatoes. Since taking this photograph, they are already reduced by half. My love of fresh homegrown tomatoes, especially the small ones, is one of the reasons that I have a garden.
Occasionally I take a picture of my garden from inside my house. Below are two pictures that show the growth and changes over the past month.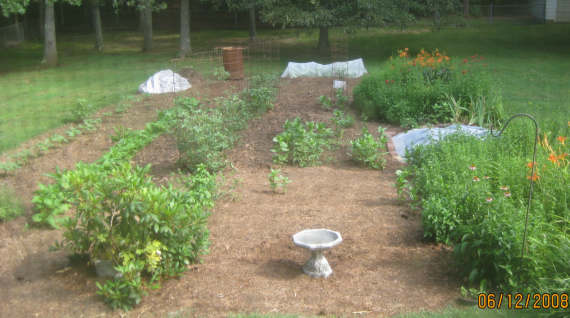 June above and July below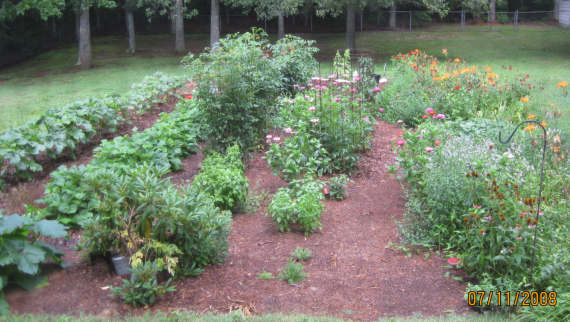 Rows, left to right:
far left, Row 1: okra, flowers
Row 2 bush beans, herbs, zucchini, flowers
Row 3: tomatoes, basil, herbs, flowers
Row 4: peppers, basil, chamomile, and flowers
far right, Row 5: sweet potatoes, flowers, and mint
Happy Gardening!