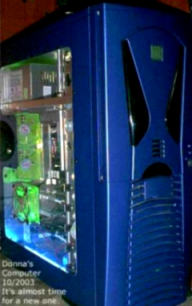 The website, DonnaYoung.org, has been in the making since 1998 shortly after seeing the internet for the first time. Prior to 1998, we did not have a computer that could connect to the internet. It is as I have mentioned among my webmaster peers—This website happened because we bought a new computer. When I first started, I knew very little about the internet and I knew nothing about programming for the internet. The website became a project which combined my two greatest interests, my serious love of teaching my children and my growing interest in computer technology.
DonnaYoung.org grew partly because I needed the forms and worksheets which I made and partly because I found the work incredibly interesting. Thank you to all who have written me and encouraged me.
Pictured above is my second internet capable computer. I had it build in 2003. It's given name by those who made it is "Awesome" and it is well named.
— Update —
May 2011: Is it possible that I am still using this blue computer that I had made in 2003? I am and it is starting to show signs that it can't always handle the work load that I give it and stay stable 100% of the time. It is time for me to get another one built.
July 2011: I finally ordered a new computer. After some research, I ended up with this:
I chose to have my computer built inside of the Silverstone Fortress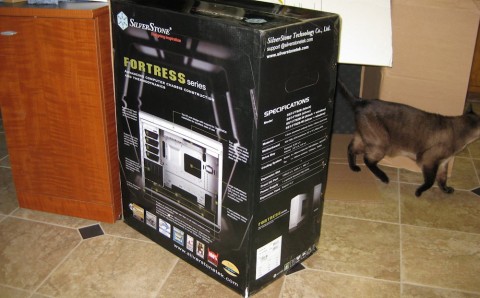 The Inside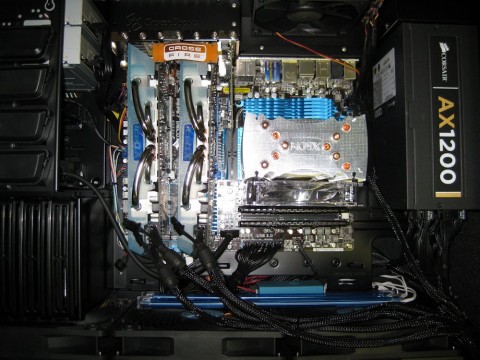 Sincerely,
Donna Young
I can do all things through Christ who strengthens me.
Phil 4:13