The search results asks, "Did you find what you wanted?" Today I was curious about the quantity of files at donnayoung.org. In case you wanted to know and perhaps you did not ever give it a thought, but are wondering now, here are two search results performed on my computer. Of course, it is possible that not every single file is online, but this does give an idea of the size of donnayoung.org.
Not only that, but sometimes a person asks me to make a file with certain specifications. I try my best to accommodate these requests. Sometimes I can get files made in a timely manner but at this time of the year, I have a long to-do list.
892 DOC Files
There are, at least on my computer in the DY file, 892 doc files. For the sake of compatibility, there are 444 rtf files. Yet, this is not nearly enough files.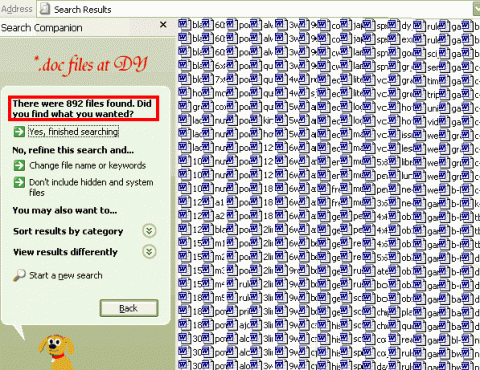 This would also explain why I do not have just one page with all of these files linked in one handy spot.
Of course, everyone who has visited donnayoung.org more than once might see that PDF is most prevalent.
4828 PDF Files
Why are most of the files PDF? Because many of the pdf files were first made with a paint program and never were in doc or rtf format.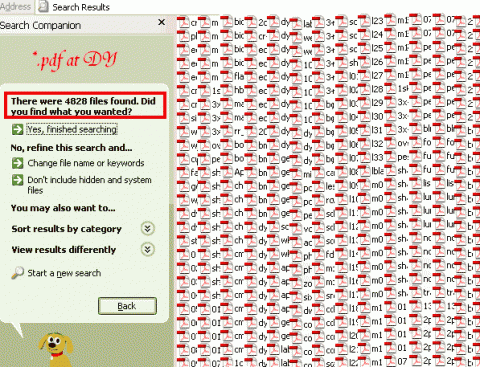 Web Pages
How many web pages do I have? Not including this blog, there are 2421 web pages at donnayoung.org. For the most part those pages exist to display links to the printable files. I do not have many "articles" at donnayoung.org. Regarding articles – I could say a lot, I have a lot to say. Perhaps when I am satisfied over the quantity of forms I offer, I can talk about homeschooling. Will that ever happen?
XLS
I really like xls files and I am currently working on a big one, which, at this time, is only on the new Site CD. No one can tell this from looking at my web site, but there are over 100 xls files at donnayoung.org. It is possible that not all of them are online. It is possible that they are online but not linked. It is also possible that I have them and do not intend to put them online. I have a tendency to create complicated files, then not link them because of the time consuming help pages that they require. Do not worry though, someday I will get it all ironed out.