I'm always rushing to write these update posts, or more accurately, I write rushed posts and they sound like "I gots this fer you, go get it."
So how about a new thingy for planning? An xls file that after you go through 5 semi-easy steps, it spits out your term dates? And if you don't like the dates it gives you, you can tweak them! It'll even give you an estimated last date for your homeschool year.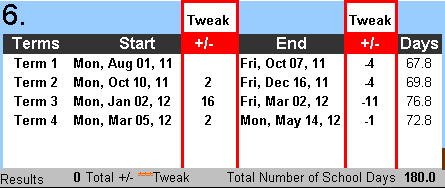 Wow, Donna, where can I get that XLS file?
I am so glad you asked!
XLS Homeschool Term Calculator