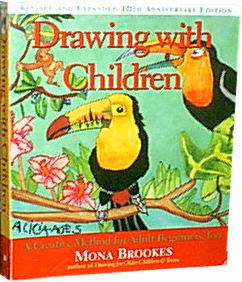 This morning I added a couple of new articles about making lesson plans for Drawing With Children. The main idea behind the articles is to help you develop a lesson plan from the book. There are two pages:
The first one: Drawing With Children, Lesson 1, Overview is an overview of Lesson One, a chapter in Drawing With Children.
The second page is: Lessons for Lesson One states the objectives for Lesson One and contains a list is "lessons." In the sidebar of the page are two examples of possible Lesson Plans. The lesson plans contains repeats of some of the lessons. There may not be enough of the repeats, but that is for you to decide as you observe your child's progress.