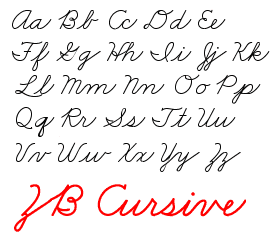 Amid all the ruckus I have managed to eke out a few more cursive handwriting worksheets. I didn't give these a lot of thought, but I did make a formula for the lessons, so maybe I did give them some thought, at least the first one had thought and the rest followed the formula.
Each printed worksheet has two lessons about one letter. The first lesson is letter practice for both uppercase and lowercase of the the letter. The second lesson has a few lines of practicing the letter with other letters.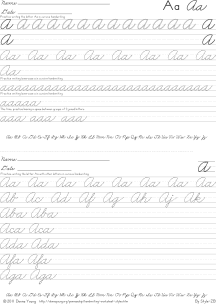 Points
· The letter style resembles Zaner-Bloser.
· This is cursive handwriting practice.
· The letters are approximately 9mm tall, in American, that is 5/16ths of an inch.
· The letters are dark gray; the ruled lines are blue and pink.
For now, the worksheets are directly accessed from the "By Style" web page that is relatively new and in the handwriting section. Later, when (or if) I add more worksheets to the set, ZB Cursive will graduate to its own web page or pages.
Here is the link to the section: Handwriting > By Style