Cursive Letter Animations – I finished the entire set, which means 41 new files and pages, and they are now online for viewing. I included both ways to make a capital I. All of the letters are there in both lowercase and uppercase. There isn't a single lowercase "o", but there are grouped letters that includes "o", "of", "or", and "fo".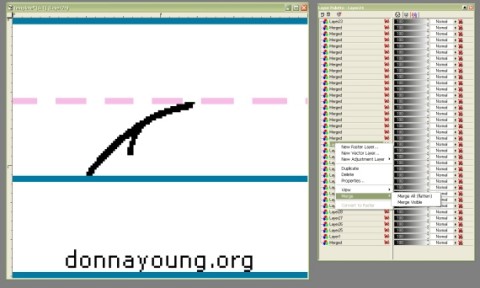 Above: an image of lowercase "a" being made in a paint program.
Also yesterday: I added the last two files that I am planning to add to the Cursive Capitals worksheets making that set finished.