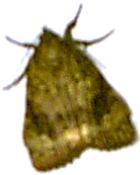 Continued from Green Caterpillar. This is a combo entry, more below.
After 34 days, the moth finally emerged from its pupa on May 27. The moth is plain and shades of brown. The image indicates that it has light yellow on its wings, but I think that is just a reflection of the flash. The larger image shown below does not have the yellow coloration. From its head to end of its wings, the moth is around 1.25 inches long. I do not know any other details because I did not touch it. I took the pictures and then I let it go. I do not know what kind of moth this is.
Larger image: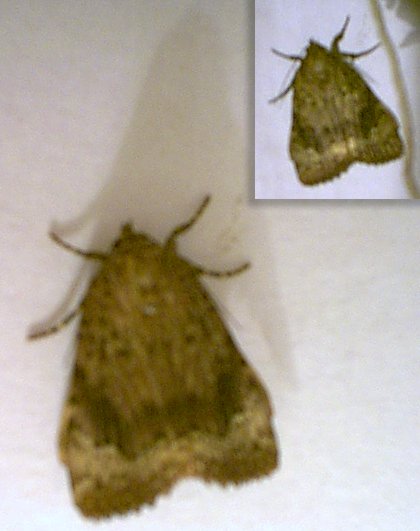 Off
I'm going to be away for a few days. I'm serious, 😀 so don't be surprised or worried (that was for those who are used to 'seeing' me almost daily).
We had a nice Memorial Day. My son came to visit Sunday and Monday so it was extra nice for us. 🙂 I suppose that is all that I need to tell; it is late and it has been a busy weekend.
See you in a few days,
Donna Young