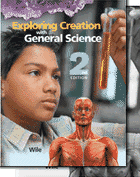 Dr. Wile has published a second edition of his general science curriculum. Several people emailed me to ask about the second edition and the general science schedules.
This update is to announce that I have made a schedule for this new book that is based on the newest first edition schedule. I also updated the general science pages at donnayoung.org. All of that is finished, I hope, and you can find the schedule at
https://donnayoung.org/apologia/general-schedule2.htm
The schedule is more of a planner for the modules. The topics of the book are listed vertically as a checklist. The topics are grouped to indicate days. Each page is devoted to one module. I will add a large image of page 11.
One comment: The 3rd column is free and you can use it for nothing or anything, possibly grades.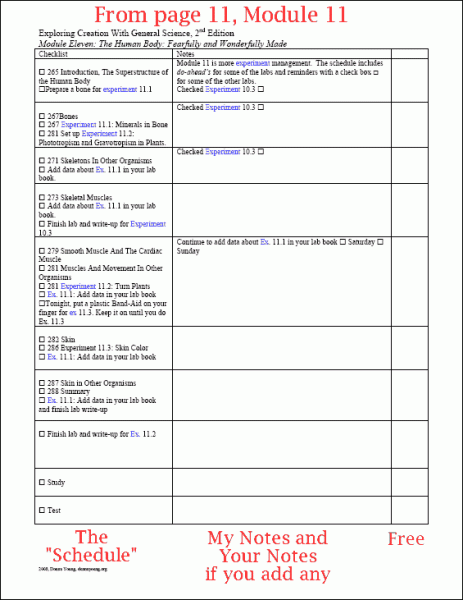 Exploring Creation with General Science, 2nd Edition Schedule Planner at DY