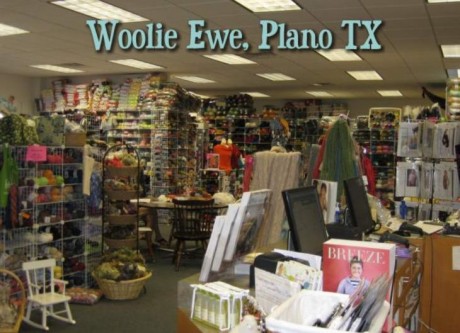 A yarn store that we visited while in Texas. I'm not a yarn store connoisseur, but this seemed like a lot of yarn to me.
They had every kind of yarn except the antibacterial yarn. They had fat yarn, lumpy yarn, skinny yarn, sparkly yarn and stringy yarn.
They had two walls of needles and hooks and other things that I wouldn't know what to do with.
They had vintage instruction sheets and new ones.
They had a knowledgeable staff who were ready to answer the same questions over and over.
They had two round tables and chairs where people could drop in and knit or crochet and ask questions.
I was there with my sisters and mother. I do not knit and I rarely crochet, I was merely there with 3 of my favorite people.