The floor in this room was rapidly sinking. In the picture below, you can see where the floor has dropped. My cat really isn't as big as he looks in this picture.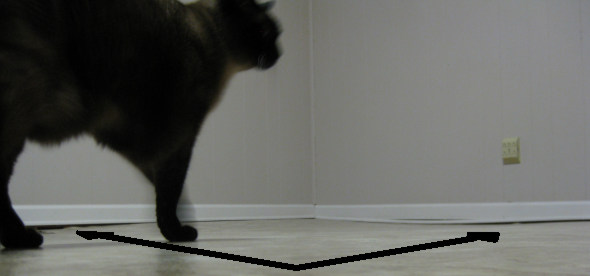 I was getting a bit twitchy about the whole sinking floor thing. I didn't care for it. Every little creak was starting to rattle my nerves. It was, "Did you hear that sound?" all day long. Finally my husband contacted some carpenters.
This is what the floor looked like underneath the vinyl covering.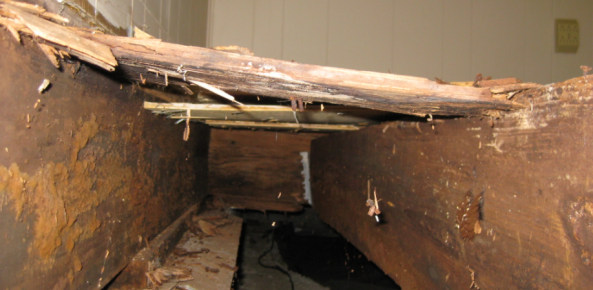 In addition to a busted support beam, there were assorted broken joists and rotted subfloors.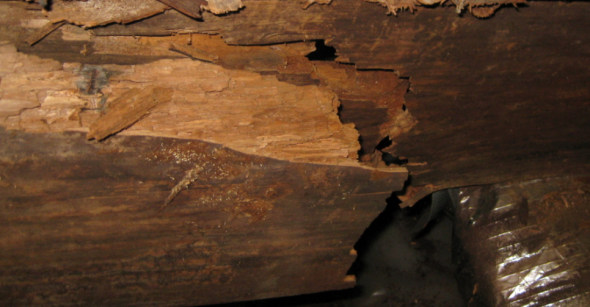 What caused this? We think it was a failed underground drainage pipe that took water from the gutter about 100 feet to a ditch. The underground pipe was old and filled with organic matter. We think the water was finding a path that lead directly under all of this damaged wood. We got that idea from the stream that appeared under our house on a very rainy day, which was also a day in which we could see the crawl space from inside the house via a very large hole in the floor. The day before that, the crawlspace was dry. Rain water is now being drained above ground.
The floor in front of our carport door, the most used entry door, was shoveled out. The only thing holding it up was what? magic? LOL
In all, we replaced around 500 square feet of floor and then our carpenters (Barkley and Bryan) laid some nice looking tile. It takes a while to lay 500 square feet of tile if you count all the snow/ice days we had. Our carpenters did a fine job on everything.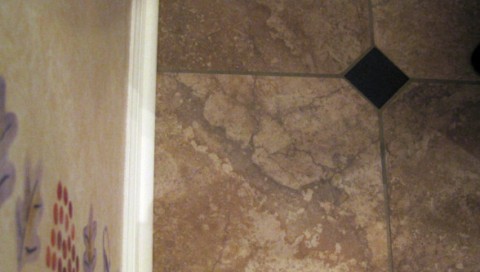 Later, I got to set my desk and pc back up.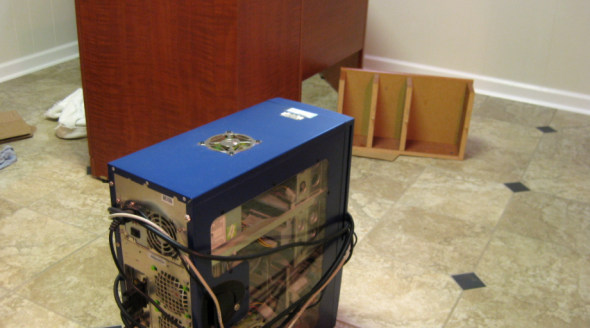 And that is the end of this story.