If an Eastern Black Swallowtail Caterpillar could have a facebook, then do you think his profile picture would be something like this?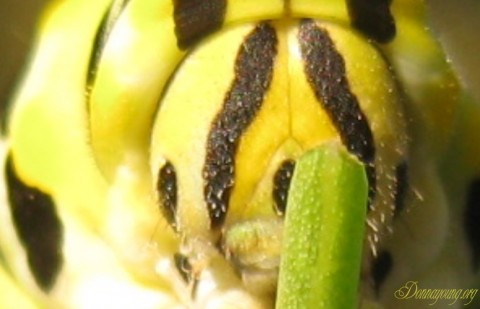 He's got a little mustache, he's got a little grin, he's with his favorite (already eaten) item (food).
I can see it now. 😉

Disclaimer: The facebook image is a complete fake. The photograph is real, but I could be misrepresenting the caterpillar's body parts.