In an earlier article I shamelessly admitted that for the most part, I had to ignore my garden this year and what a good weed suppressor was my herbs. [grammar?] Anyway, later in the year I had more time so I decided – HEY! This would be a good time to dry some mint. Earlier in the year, mint was growing abundantly, tall, and leafy. Well, that was all gone. What happens to vigorous unpicked mint? I'll show you in a minute.
First I will show you the second crop of mint. It looks so short!!! Here is a photograph of the mint. There are sticks under the mint.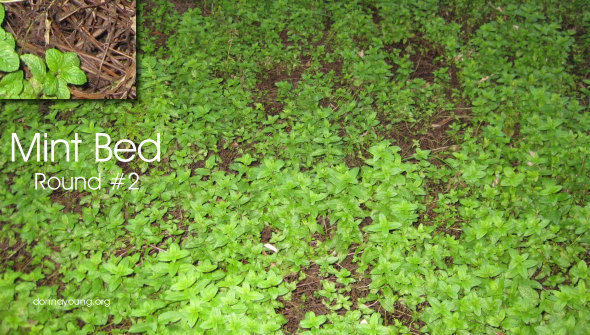 It is still nice and leafy. So I am out there gathering short mint stems and I noticed why the mint looks so short. The old mint had lost all of its leaves and leaned over and the new mint is growing on top of the old mint!! Sort of like in that Star Wars fan novel where there is a city built over a city. You've read that right? The lower city was dark and full of shady characters. Remember it now?
Anyway I found a peaceful spot in MINT CITY and took this picture of the sky. Not much light gets into MINT CITY.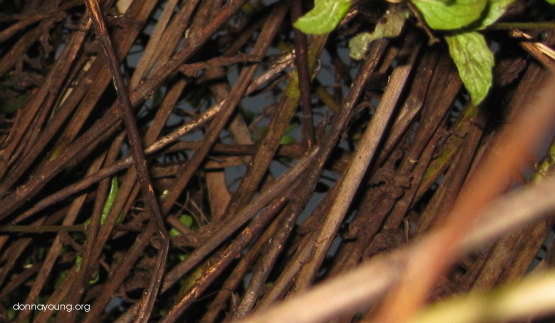 BUT in another area I found this.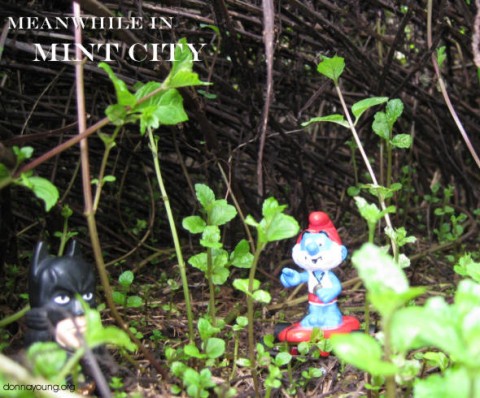 Papa Smurf and Batman
Mint City is safe now.