I have a story about okra. It is a true story, but I have no photos to back it up. It has to do with hungry okra, grass clippings, grass catchers, and compost. My husband bought a new mower last year along with its grass catching equipment, but prior to that, he had a large walk-behind mower that did not have a grass catcher. Even before that, he had a riding mower that had a grass catcher. This was around 8 years ago. One spring he caught the grass clippings and dumped them in the woods. A few days later, we smelled sewer odor. At first, I thought it was the neighbor's yard because they sometimes have problems, but later I discovered it was the pile of grass clippings.
Shortly after that, perhaps 6 weeks, I went to the woods to retrieve some compost for the okra. I had a couple of plots of okra planted in the square foot gardening style. I found under the grass clippings that had stunk gooey black stuff. I gathered some of it and placed it around the okra. When the gooey black stuff dried, it was powdery.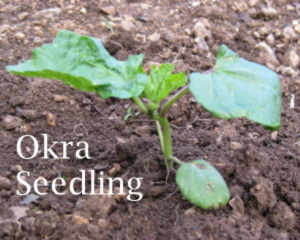 The okra grew like wildfire after that and by August, I was using a stepladder to pick it. No kidding, some of the okra had grown 9-10 feet tall, and of those, the okra trunks were so thick I couldn't wrap one hand around them.
The following is what happened and why the stinking pile of rotting grass was so good for the okra.
A name for this type of composting is anaerobic. Apparently, the conditions were right for a high heat inside the grass clipping pile. A part of the pile, the middle, was partly closed off to oxidation and produced a lot of heat. The grass clippings composted at an accelerated rate and retained a high amount of nutrients, nitrogen for one. The whole pile did not compost in this way, just a part on the inside of the pile. As a result, it produced very little of this super-compost.
Now that my husband has a mower with a grass catcher again, I asked him if he would use the grass catcher (he does not always use the catcher) and dump the clippings in a spot in the garden. He did that Friday, May 30th.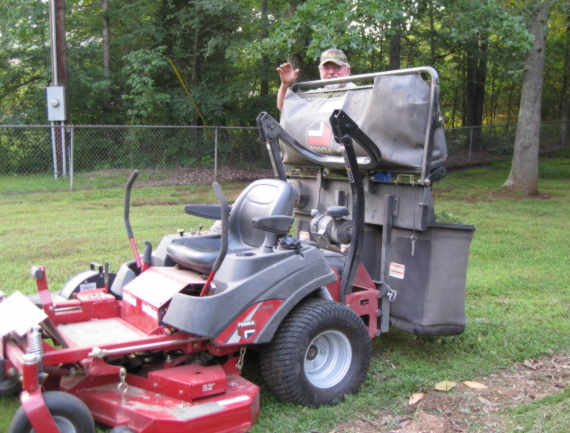 And now the great compost experiment begins.
I love experiments, but there is a purpose to this. I need a rich source of organic fertilizer for the okra that I am growing this year.
Last night I used our foot-long chemistry thermometer and took the temperature of the pile.
Last night: 45 Celsius (113F)
This morning: 54 Celsius (129.2)
Then I covered the pile this morning. I used 4-mil clear plastic, which I just happened to have. I buried the edges all around with dirt to block as much oxygen as possible. The pile was already starting to smell.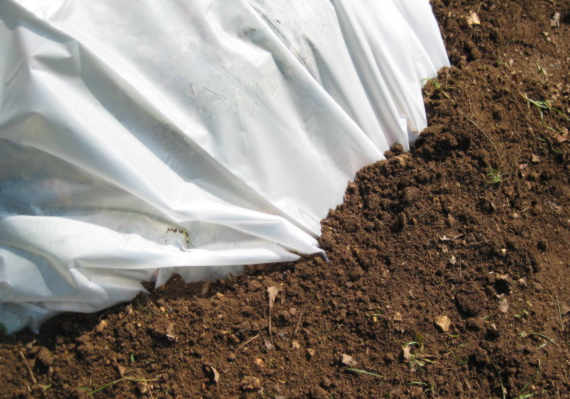 I will be looking for several things:
smell (pile will produce methane gas)
temperature (or maybe not, I don't want to break the plastic)
how long it takes
if it makes black goo
I estimate that the pile is around 15 cubit feet. The composting should break it down to around 25% of that which could yield around 3.75 cubit feet of compost fertilizer. That is, if the entire pile breaks down and I hope that it does.
If it breaks down the way I want it to break down, it will produce nitrogen rich black goo. I will feed that to the okra plants. Okra is a fast growing nitrogen-hungry plant. I suppose if the compost breaks down into goo, the okra will become an experiment on the side.
We'll see!