The summer was very dry in this part of the southeast corner of Tennessee. Most of Tennessee was in drought, and really, large parts of the south had severe drought this summer. Here, milk is over $5 a gallon because of the drought and this area is still in drought.
I'm not complaining. I watered the garden and I took care of the birds that like sunflower seeds. I enjoyed doing those things and seeing my husband watching a squirrel that was walking backwards while dragging a sunflower head made all the trouble of watering the plants to keep them alive, almost worth it. On the lighter side of enjoying nature, we had an unusual abundance of butterflies this year on the zinnias.
Below are three images of things that I see almost daily in my backyard.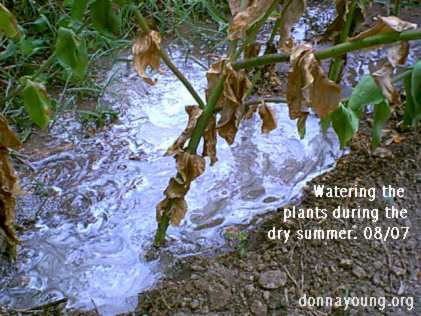 Chickadees are such cute little birds. Another cute little bird is the brown-headed nuthatch. Several frequented the bird feeder this summer and after I set the hummingbird feeder up, they drank from the ant moat that is atop the hummingbird feeder. The feeder was hung on a shepard's hook and the brown-headed nuthatch would slide down the hook and turn upside down to drink from the ant moat.
Donna Young