The insect pictured on this page is what seems to be a fork-tailed bush katydid [Scudderia furcata]. It was sitting on a zinnia in my garden on September 24th, 2009.
The fork-tailed bush katydid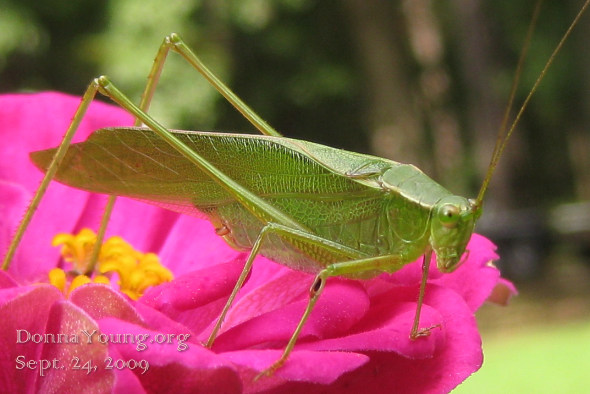 A close-up even though all of these photos are shrunk and cropped. Note the reflected color on its eye and body. But wait, is the pink on its body reflected or not?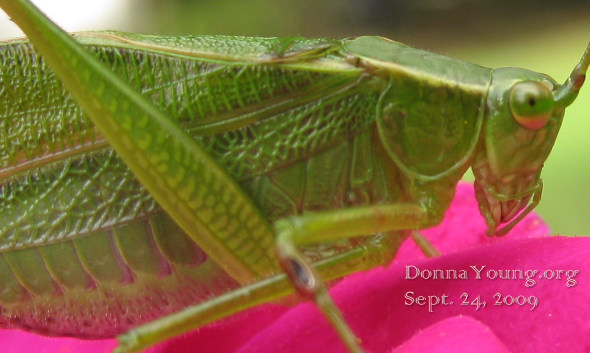 The spiracles are visible on this large katydid.
Click on this photo to see a larger one. Note the clear wings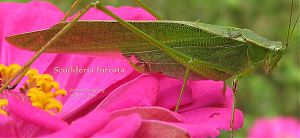 A close-up of its abdomen. This is cropped from the second picture