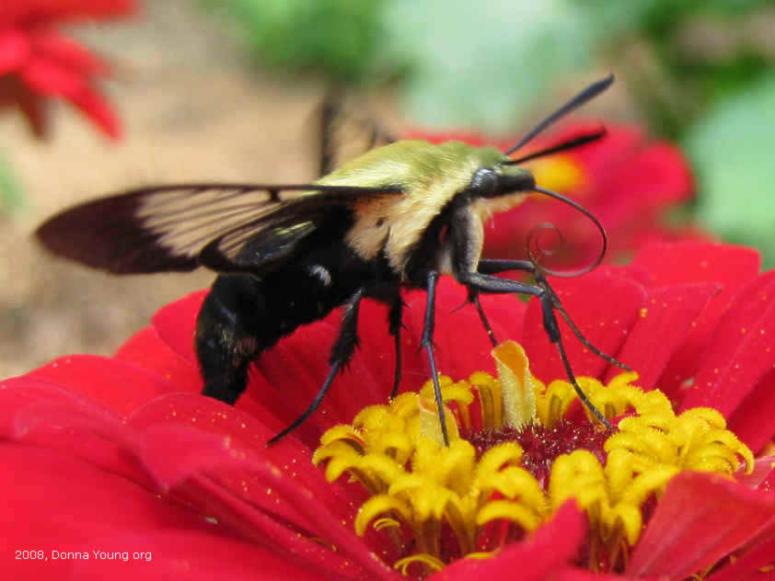 I've been noticing this moth, a Snowberry Clearwing (Hemaris diffinis) in my garden. It is sitting on a red zinnia. It had been visiting the zinnias and the coneflowers in my garden.
These moths move fast, humming to and fro, wings moving almost nonstop, and it is a bit of a challenge to get a decent photograph.
The larvae is a type of hornworm, not the tomato hornworm, but something that looks similar – a caterpillar with a horn on its back side.