The bleeding heart plants are blooming again in this part of the world.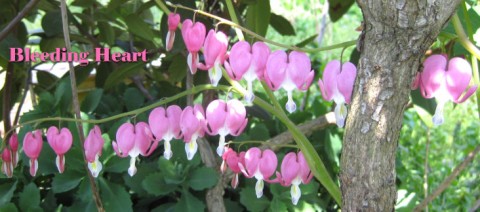 My bleeding hearts are still in pots and this makes the 3rd season that they are still in pots. For now, I have placed them under a rhododendron plant. The rhododendron is providing the bleeding heart plants with dappled shade.

I do not know where I can plant the bleeding hearts. While they look nice under the rhododendron, rhododendrons prefer acid soils and bleeding hearts prefer neutral to alkaline soil. I suppose this is just something for me to figure out later.