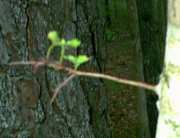 I have not yet discovered which Crataegus my tree is. I found a website that has many images of pressed cuttings and there are many similar Crataegus varieties. My tree cutting looks similar to Crataegus angulata but it also looks similar to a few others as well. I will keep looking.
A couple of days ago, I cleaned the battery contacts in my digital camera and it is working again with batteries. I took images of the Crataegus trunk just so you could appreciate its uniqueness. It is almost indescribable. It's blotchy, it's flaky, it's thorny and while those words describe the trunk, the words are not enough to imagine how it looks.
Images of the tree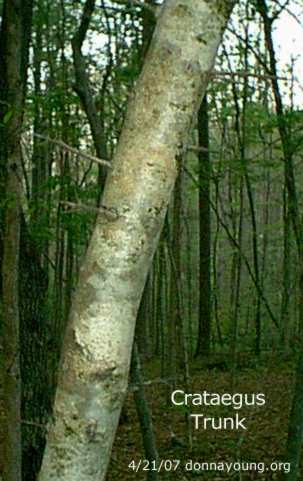 Above, Thorns and Blotchiness
Below, Thorns and Flakiness – The thorns are quite long.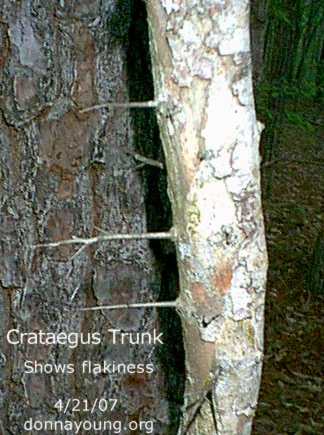 Below – a photo of the trunk from the angle of looking up toward the canopy shows the many thorns.