I was stalking this rare spread-eagle bumblebee when it landed on a strange flower. Not this one, but the flower pictured next. This flower is normal.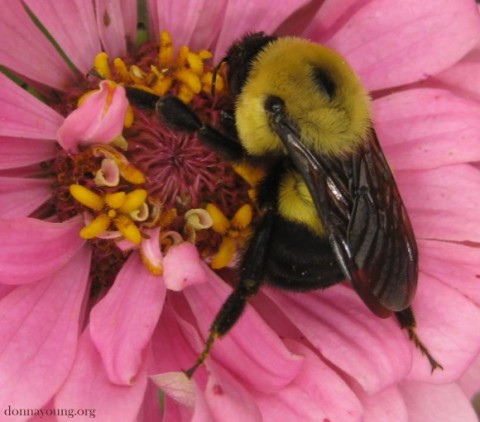 What's wrong with this flower? Something is different.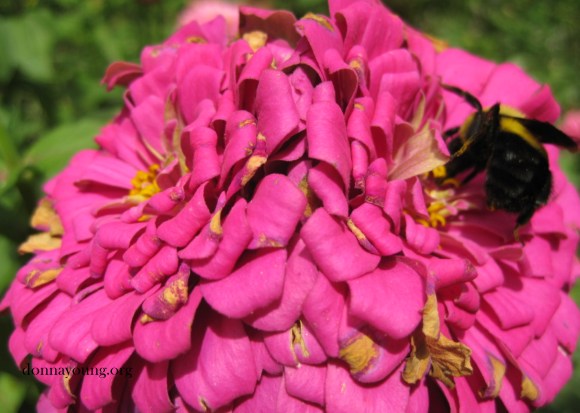 Wow! It is a three-headed zinnia. I've never seen that before.
I felt of it, and there were three whole flowers there. This is special, so I took another picture, a top view.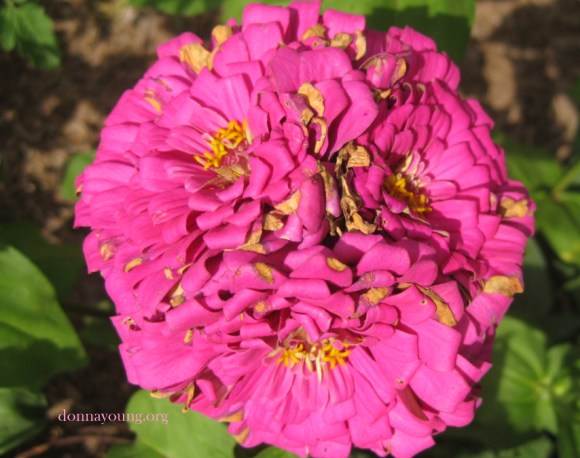 What does it look like underneath?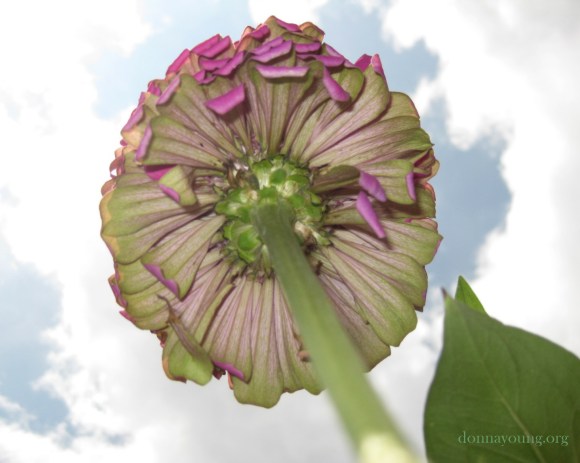 Oh! what a view.
Trivia – the last photograph is the one that I used as the Background for the Today Sheet in the V Planner.