I planted a small spring garden and most of it survived the tree. Later, really too late, but our spring weather was hot, I planted a few tomato plants and that is all. I'm not having a big garden this year because I will not have time to take care of it.
Here are some pictures of my garden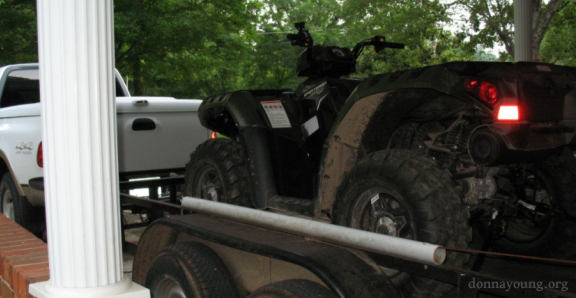 Not my garden, but my husband's new toy. He says it'll help him do yard work. Although he has used it for yard work, he's getting some play-time with it too.