Once leeks are established, they seem to grow fairly fast. Below are two photographs of my leek bed. The first photograph was taken on May 14th and the second one was taken on June 7th.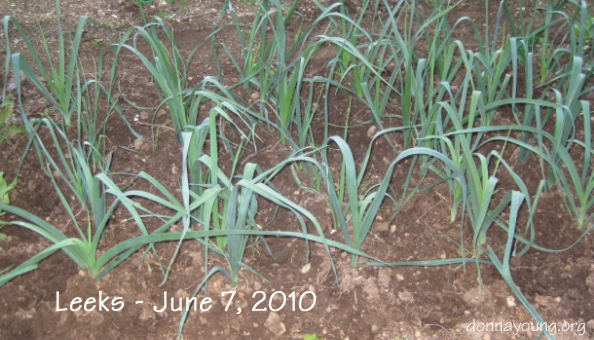 Taking care of the leeks has consisted of:
Weeding the leek bed.
Piling more dirt around the leeks for the purpose of blanching them.
Watering the leek bed during the time we had no rain.
The organic matter that I placed around the leeks in April has since become mixed into the dirt around the leeks. I plan to add more organic matter on top of the soil surrounding the leeks very soon. The organic matter that I use comes from 1 and 2 year old compost piles that consist of leaves and grass clippings from our yard.
That is all about leeks for now.
Related: Visit the "Leek" tag.
Happy Gardening!