This is a one-month later continuation of Main Garden. Click to see a larger image. The picture shows how my garden looks today. Last night I tilled, weeded, and raked the garden.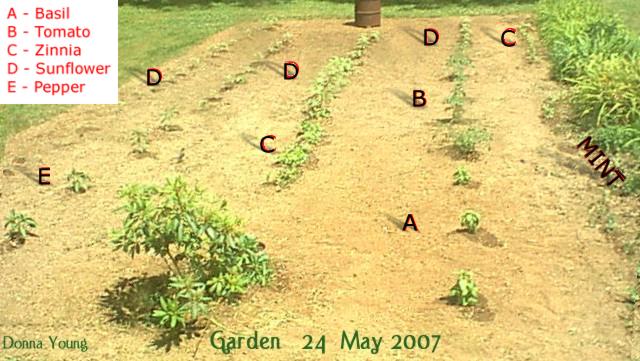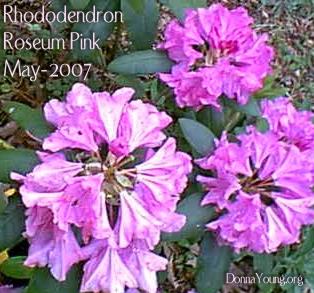 The bush shown in the foreground of the garden is a rhododendron that I have had a few years. For now, it is in the garden and eventually I will move it to its permanent home once I figure out where that might be. It blooms during May. I took a picture this year because I always forget exactly what shade of pink that it is. The camera certainly made the flowers look bright.
Everything is growing in the garden. The tomatoes are about 18 inches tall and so are the sunflowers that have not been moved. Soon I will have to set up the tomato cages. Our cages are made from concrete reinforcing wire and they are around 18 inches in diameter, 5 feet tall, and very durable. My husband made them 15-16 years ago.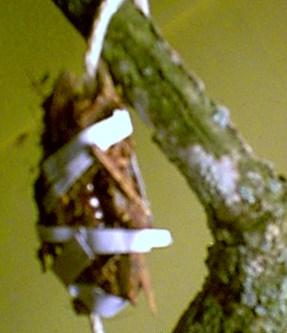 That is all for now. I will leave you with this image of a loosely patched cocoon. It's the green caterpillar's cocoon. How else was I going to check its pulse?
Okay, so I am a little impatient sometimes. I am happy to report that the pupa is still alive. When it is ready to emerge, it should have no trouble leaving its patched cocoon.
It's been moved from the plastic box to a smaller container. It sits in my kitchen window and I check it often. 🙂
Donna Young