Yesterday and today, I hauled compost from the woods and spread it over the garden. After that, I tilled the garden. In a few days I will need to spread leaf mould over the entire garden. That will help protect the dirt from wind erosion and it is just a nice covering for a garden for several reasons.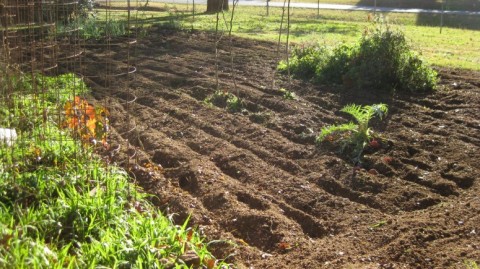 My Tiller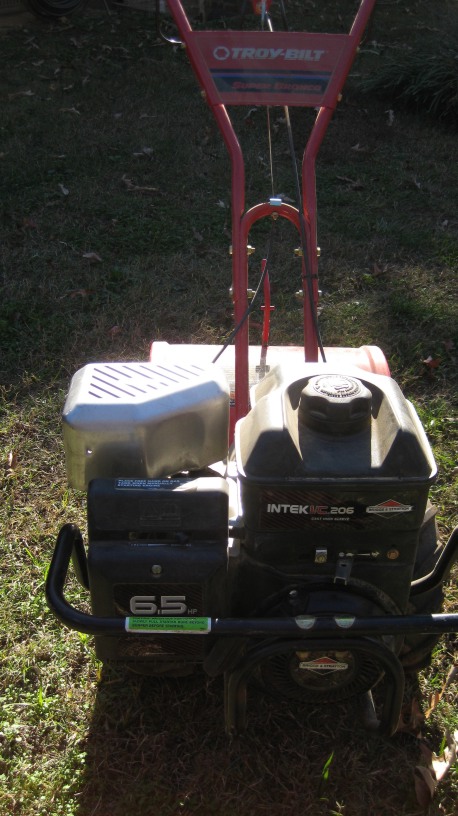 Side Note
In the top picture, the green plant on the right is a globe artichoke. If you look closely, you will see tomatoes around the artichoke. I had a stack of semi-rotting tomatoes behind the artichoke and I tilled over them [Gallagher tilling].
The untidy shrub on the top-right of the picture is Lemon Balm. After a few years, lemon balm makes thick woody roots. Moving one that is a few years old is like moving a tree.