The lettuce has grown quite a bit since the last time I wrote about growing it under a floating row cover. [https://donnayoung.org/blog/life/garden/lettuce-floating-row-cover/]. From the outside, the green of the lettuce shows through the cover.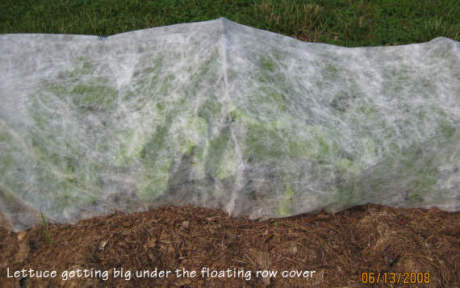 I lifted up the back where the excess cover was rolled up and I gave the lettuce more growing space. While it was open, I had a look at the lettuce. Some of it is ready to eat.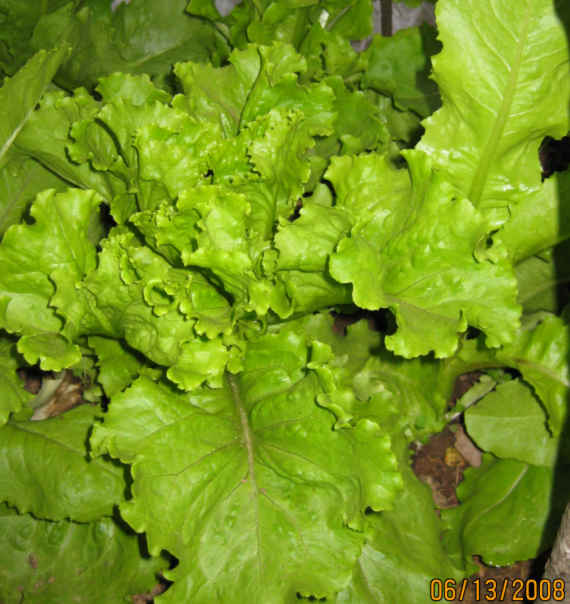 Couple of notes regarding lettuce:
It needs plenty of water.
Pick lettuce in the morning.
I suppose that you know what Holly and I will be eating for lunch everyday.