My daughter liked to put signs on her door. For years, close to a decade, she's had her "Keep Out" sign on her door. She nicknamed herself "HAY the Horrible" a long time ago. HAY is her initials. She's not horrible, not even close, far from it.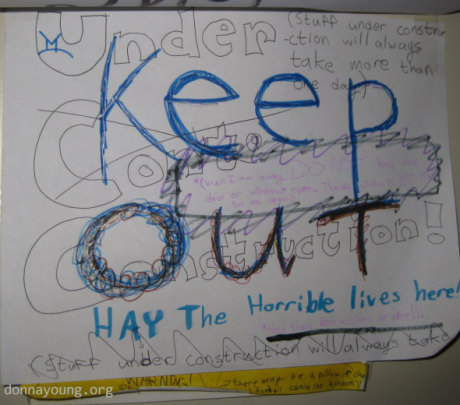 A few days ago, without her knowledge, I made a new sign for her door. I taped it over her old sign [which was taped over an even older sign]. It took her all of 1 second to notice it. Actually as soon as she came down the hall.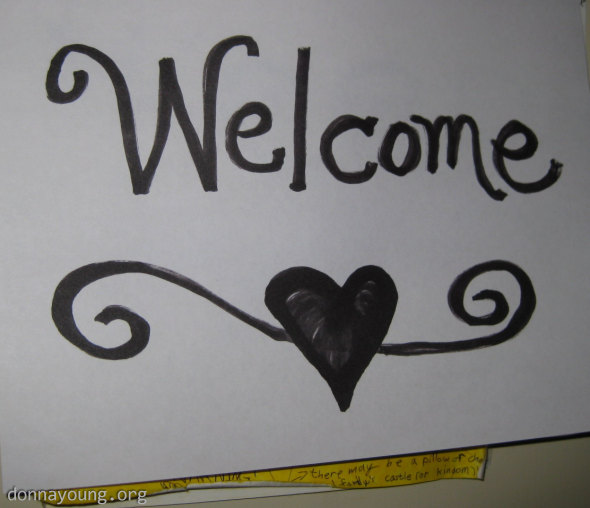 Amused, she said that even though she does not completely agree with the message, the sign looks nice and she let it stay.