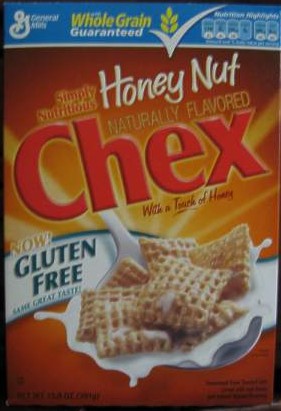 A week ago, we were looking for something else when my daughter spotted this gluten free cereal, Honey Nut Chex by General Mills. Of course, I bought two boxes and since then I have bought two more boxes.
My son's face lit up when we showed him this cereal. It must be good because he just opened box #3.
The plain chex also comes in "gluten-free." The cereal was located in the cereal aisle instead of the gluten free section. If your grocery store does not carry this product, consider pestering them until they do.
Thanks General Mills.