Let us say that like me, you use loose tea and you do not always want to pour it through a strainer before drinking the tea. You make not just one cup of tea, but instead, a whole pot of tea with your loose tea. That is what I do. I make a pot of tea that contains different tealeaves and some mint. Sometimes the tealeaves are already in a bag, but the mint never is, unless I bag it. This explains how to do that without much forethought.
Measure the loose tea in a coffee filter.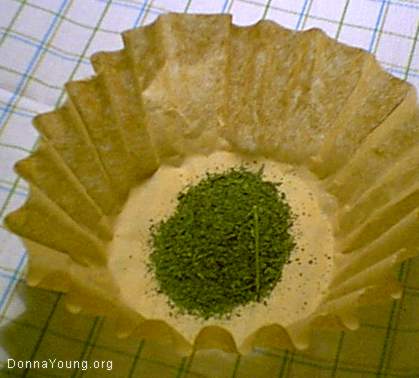 Gather the ruffles of the coffee filter in your hand while pressing down and at the same time, retaining the circular base of the coffee filter.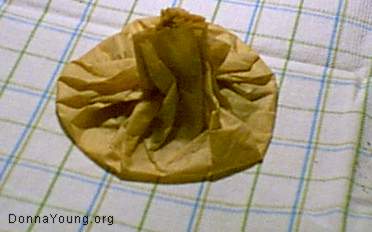 Close the coffee filter with two staples or with thread. Drop the tea bag in the boiling water. Put a lid on the pan, remove it from the stove eye and let it steep for 5 minutes. Or place the tea bag in a mug, pour boiling water over it into the mug, let it steep for 5 minutes. Either way, let it steep for 5 minutes.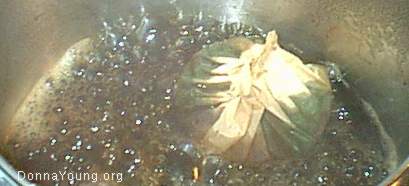 I don't make mint tea like this anymore, at least not unless I need to make these for a special reason. Now I use tea screen filters that fit in a mug.