Preparing lunch, that daily activity that we stay at home moms partake in, can get so routine that we moms barely notice having to stop what we are doing to make it. Am I right? No? (I didn't think so)
I like to make broccoli for lunch. Lately I have been steaming it whole in a tall 8-quart stockpot. It seems easier to do it that way and probably because it is easier to cut after it is cooked versus before it is cooked. Additionally, you can entertain your family by showing them a steamed broccoli tree.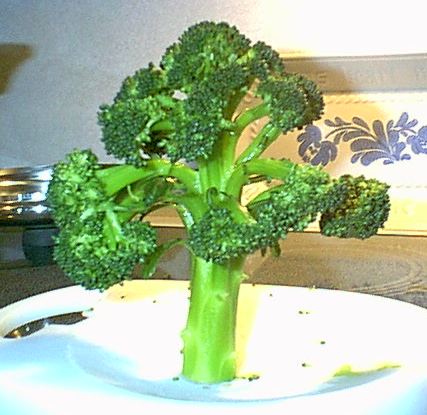 My daughter was entertained and she even helped prepare the rest of the lunch menu which was sharp cheddar cheese, tangerines, and an apple.
That's all folks, I just wanted to show you the steamed broccoli tree.