I am still not finished with the quilt. I was interrupted in my work numerous times on Monday, you know how that is, and I have not picked it up again. I am anxious to get back to work on it, but while my coffee is brewing, I am going to update and share a few images.
The image shown on the left is the center of the quilt. I redesigned the center. I don't know why, the original center was just fine. If I think this new center will not work, I will remove it. The new center is based on a quilt pattern called Monkey Wrench.
This is where I am right now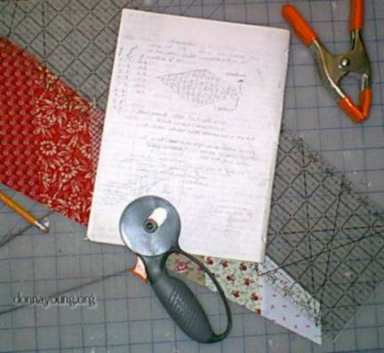 This is how I left my cutting board on Monday. I had just finished the 30 degree cut and I was checking the paper for the next step. The paper shown is a page from a group of papers stapled together that I wrote in 1994. That is the year I worked out the details of the quilt pattern or rather, instructions, for this quilt. I am currently on page 4.
Those who are mathematically inclined might appreciate this image of how Part five is handled. This is how it is done after cutting the strips on 45 degree bias and sewing them together and pressing the pieces.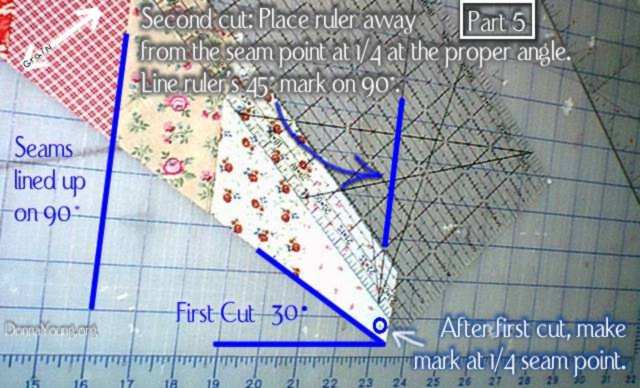 The Quilt and I

This is me pictured with the quilt. The image doesn't show much, but I can't really show the quilt until parts 5 and 6 are in place.

My coffee is finished and it is time to start cutting and sewing again.
Talk to you later!

Donna Young