Regarding my current project – Handwriting lessons that pair Teach Your Child to Read in 100 Easy Lessons with a handwriting font that is like Handwriting Without Tears® —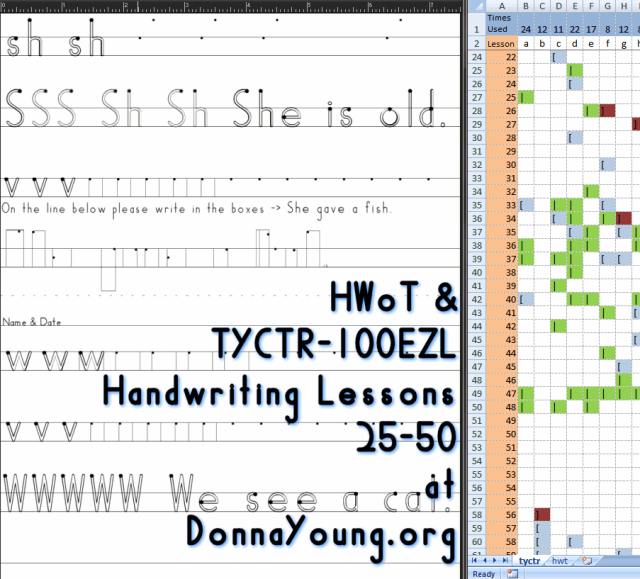 Someone recently wrote me to ask if I had abandoned this project and I can see why someone would have that question for me.
I assure all of you who are anticipating being able to use these handwriting lessons that I have every intention of completing this project. I wish I could have worked on it more, but some things have happened that prevented me from working at my usual pace. I tried though, I carried a 20 pound laptop case around with me for weeks; I worked in waiting rooms, in hospital rooms, in a hospice facility, and in my car. The first few lessons on this page were done at these types of places.
As of today, April 6, 2015, my life is almost back to normal and I have completed the handwriting lessons up to lesson 74.
Thank you for your patience.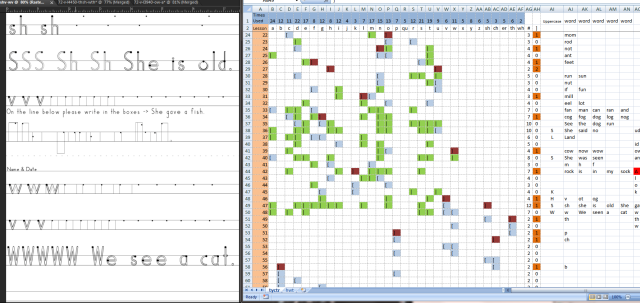 The handwriting lessons start at: