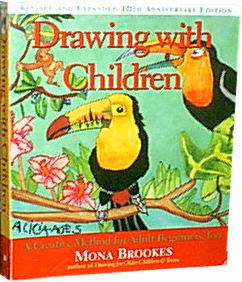 I have written a review, or overview, and a possible schedule for Lesson Two Drawing from Graphics from the book, Drawing With Children. At first I thought this chapter was going to be difficult to plan, but it's not – once a person really understands exactly what this chapter is about.
The chapter is about planning compositions with overlapping objects, observing the effects of coloring, texture and shading, and including the feeling/action of the subject in the drawing such as leaping lion and swaying grass.
I also added to the lessons page a couple of printables that are really not needed, but they are there if a person wants to use them for art class.