I completely forgot to announce Portfolio X at this blog. Portfolio X has been out for a few days, since August 2, 2010.
The Link: Portfolio X – Generate a Filled Homeschool Lesson Planner
This is what Portfolio X is or, rather does:
Portfolio X uses forms that I have at donnayoung.org, namely from the portfolio section and I think I added a new form to the "X" to round out the planner.
When you go to the Portfolio X page, you are presented with form fields to fill out. The form fields want to know the subjects, the student's name, the year, days of the week, and so on.
Then you press a button, and then another button on the next page. After that, a file is made available to you with the information from the form fields filled into the planner.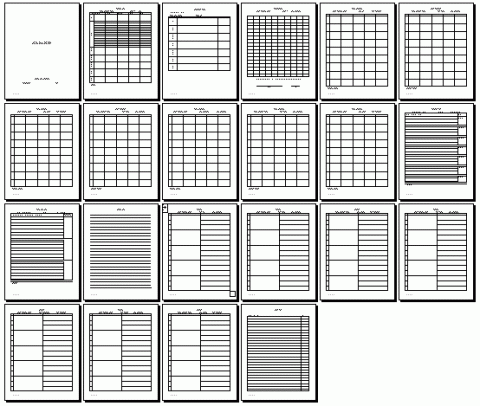 The file contains these forms
1 Title / cover sheet. You will finish it
1. Weekly Log
1. Course of Study
1. Attendance form
7. Class Schedule, 1 for each subject
1. Reading Log
1. Field Trip Log
1. Daily Log
7. Goals, 1 for each subject
1. Book Key
What you do next is up to you.
1. You can save this file to your computer.
2. You can print the parts that you want to use for your planner.
3. You can decorate it.
4. You can 1drop an image into the header so that the pages will have a background image, and so forth.
1How to drop an image into the header to make a background image.
Two pages explain: [based on MS Word 2002]
https://donnayoung.org/household/purse-size/background.htm
https://donnayoung.org/household/fullsize/add-picture.htm
Look for a more planners using in this method in the future at donnayoung.org.