This is an update from "Rooting Sweet Potatoes" [tagged Sweet Potatoes].
The sweet potato sprouts and the cut sweet potatoes have been in water for six days. Since then, I have changed the water twice. Both the sprouts and the cut sweet potatoes have started developing roots.
The first picture shows the white sweet potato and its few small roots.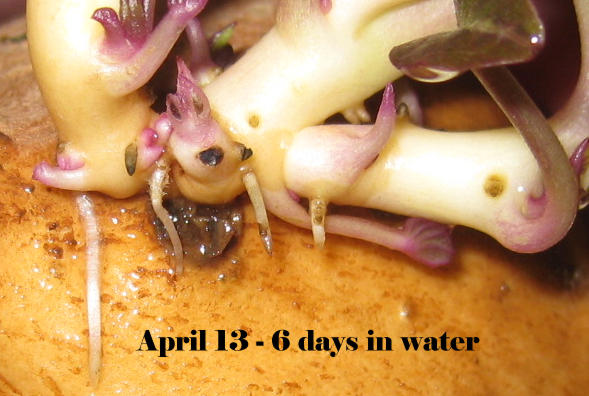 This photo shows the sprouts from the sweet potatoes.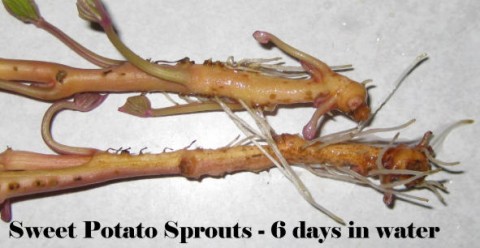 This seems to be going well. I should be able to plant the sweet potato slips [plants] when the soil is consistently warm. I am considering growing each one under a cage so that the vines can grow vertically. Two years ago, I noticed that a bigger harvest was under the plants whose vines were never cut back by the mower.