For over a year, I have kicked around an idea to sort the lesson planner forms in another way – actually two other ways, and today, I have ready two pages of the first "another way." Because everyone is used to how I currently have them sorted, those pages – Weekly, Daily, Term, etc will stay where they are. The new pages will be listed under another new page called, Index. This page will appear on the menu under Lesson Plan Forms.
Here is an image to untangle what I just said. The path is in the blue links.


Links to the new pages
5×7
5×8
5×7 has New Lesson Planner Forms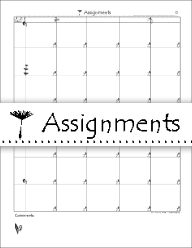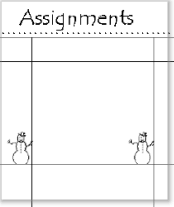 Upon making the 5×7 grid page, I noticed that I didn't have enough variety, so I made new forms, most of the forms are based off of my other sets or forms. A completely new one was made one about a decade ago [Spring Thaw] and was never published, but it is online now on both the 5×7 and the 5×8 page. Spring Thaw was made after the Snowman planner. The snowman is melting on the Spring Thaw planner. The Snowman planner on the 5×7 is new; before today, I only had it in 5×8 and 5×9.
Happy Homeschooling