Daily Schedule
The lesson planners on this page are for those homeschoolers who prefer to make daily homeschool lesson plans.
The files on this page are available in

PDF and

DOC. The spreadsheets are

XLS and XLSX.
Daily Planners On This Page
Dated Daily Planner Spreadsheet

YoungMinds
Files: The files are available in XLS and XLXS.
XLS:

Dated Daily XLS (excel 2002-2003)
XLSX:

Dated Daily XLSX (excel 2007+)
The files were updated 7/28/2013 to correct the dates.
The daily dated planner does one thing:
With it you can make a daily planner that is pre-filled with subjects and dates but not lesson plans. You can generate one week's worth of daily lesson planners at a time for printing. Subsequent weeks are easily generated with a number from the drop-down list in cell D1.
The dated daily planner is meant to be printed, then filled by hand with lesson plans or the daily school record.

Watch the video
The Dated Daily Planner Spreadsheet
Lesson Plan Timer


The image above shows the header of the timer. This is the DOC file. You should change the message, "A Reminder from Mom can go here or an encouraging word." to something else.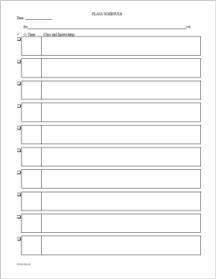 Homeschool Timer[DOC]


Homeschool Timer [PDF]
Color Daily Schedule Planner
The Daily Schedule Header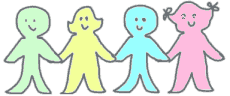 The daily schedule forms below were donated by Kenetha Hodges, a homeschool mom who is also an Independent Avon Sales Representative. Kenetha made these forms in 3 colors, one color for each homeschooled child. She provided doc format with subject names filled in. You can change the subjects to the ones that you are using. For those who do not have a program that supports DOC, I converted the files to PDF after removing the subject titles.
Blue Daily Planner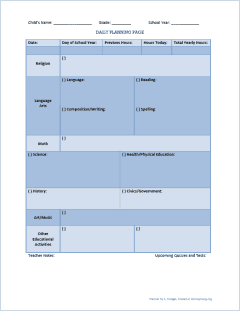 Blue Daily Schedule[DOC]


Blue Daily Schedule [PDF]
Pink Daily Planner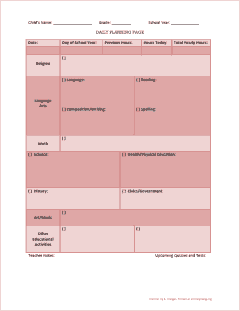 Pink Daily Schedule[DOC]


Pink Daily Schedule [PDF]
Green Daily Planner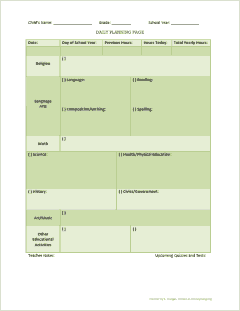 Green Daily Schedule[DOC]


Green Daily Schedule [PDF]
Hello Visitor!
I am currently working on this website to add to its ginormousness. Thank you for visiting, and please subscribe yearly to access my many printable files! Donna Young
May 13, 2021