Watercolor Sample
Watercolors have come in tubes for a long time. The painting from which these samples were taken was painted in 1984. I apologize for posting my work, but my children never produced work using the watercolor paints from tubes. When they were old enough to paint with this type of watercolor paint, they had no interest in painting.
Detail
You can get detail with the colors straight from the tube. The product has a thick consistency. Of course if the paint hits a wet spot, the color will spread in spidery little trails. If you want sharp detail, wait for the area to dry before painting details.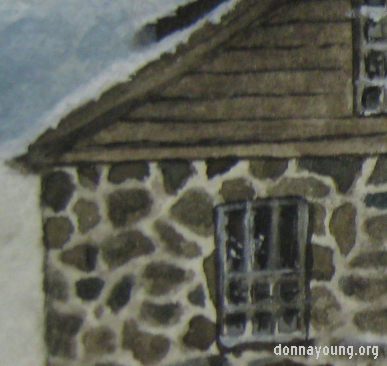 Opacity, Thickness
I wanted to indicate snow on the fence posts. I did that with color straight from tube laid over dry color.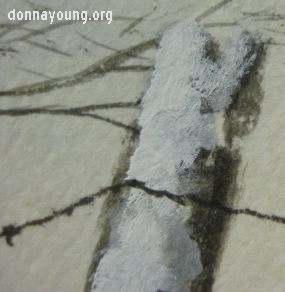 Washes
Naturally by thinning the color with water, you can do the classic washes.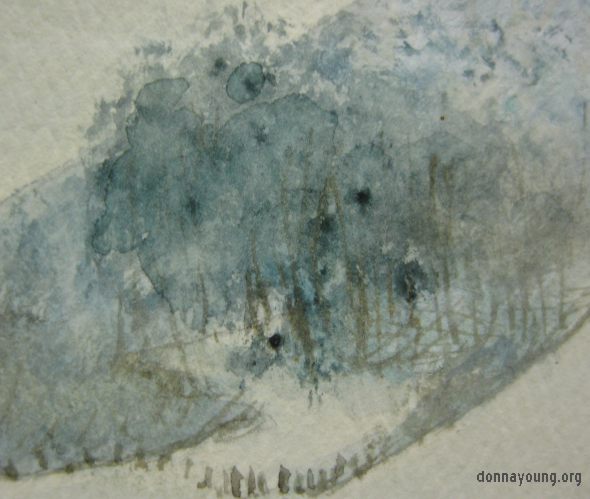 I vaguely remember doing this painting. February 11, 1984 seems like a long time ago. I had been a wife for almost 6 years and this was 3 years before we had our first child. Signing my name on a painting was always a minor concern. The painting was finished; my handwriting could ruin it. I had a special paint brush just for signing. I usually fell back on a modified version of my "mechanical drawing" style of writing.