Page Sequencing
The page sequencing is based on two printed sheets of paper, printed on both sides.
This image shows the two pages, the booklet divisions and their front side and flip side page numbers. This information is only important if you have typed or placed sequential pictures in the booklet divisions.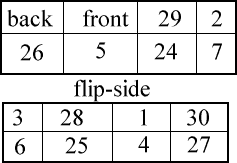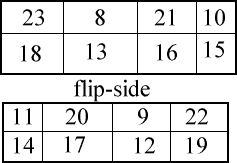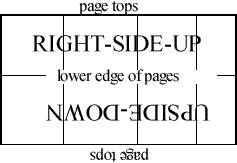 This image shows the orientation of the pages. The top row is right-side-up and the bottom row is upside-down. Problem, most word processors cannot type upside-down. If you place images in the upside-down sections, they have to be upside-down-- rotated 180 degrees.