Effective Use of Language
and Organizing Your Thoughts
The links for this section are not grouped in a 3rd menu row, instead they are listed below.To get back to this page, go to English » Composition or go to Index.
Sentence Structure

"Who Needs an Illustration"
building sentences

Organizing a Composition
A List - Reading Fiction
Terms
Setting
Plot
Characters
Tone
Allusion
Symbols
Theme
Analyzing
The story is told from whose point of view?
What is the narrator's tone?
Who is the protagonist and how does he or she develop during the course of the story? The protagonist is in conflict with-- what or whom?
How does one character compare with another?
What symbols are used?
What is the theme?
How does the author use setting, plot, characters, and symbols to support the theme?
Writing Curricula from Reviews, Books
DY's Composition Grader
I made this many years ago and decided to add it to my website online. It's been on the Site CD, so to some of you this is not new.
I used the grader to evaluate my children's papers based on certain critia. The file is in XLS format and requires a compatible spreadsheet program.
Reference Books That I Used Most Often
The three books that I used the most for grammar and composition classes are the three pictured below - BJUP English Handbook for Christian Schools, Hodges Harbrace Handbook, and The Elements of Style by Strunk and White. I used them the most because they are not for any grade in particular, they span years of English grammar and composition. Out of the three, I used BJUP English Handbook the most because it has both exercises and answers.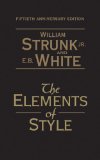 Hodges' Harbrace College Handbook by Hodges and Whitten, published by Harcourt, Brace, and Jovanovich (an excellent handbook) These can often be found at your public library and used book stores. The older editions are good so if you can find a used one for free or under $10, get it. [I have two, published in 1963 and 1984]

English Handbook for Christian Schools For high school, I used two copies of this book, one for me and one for my student. This book is out of print, but used copies are still available and cheaply priced (as of this writing- 2/2010.) I like this book because it is organized, it has problems sets, and the answers are in the back of the book.
Everyone knows about The Elements of Style? It is an old book; it has been edited; and it has been published many times. An earlier version is online as a free ebook, which is okay and all except that the free ebook does not have the new part.
I have three or four new reference books that I have bought since graduating my children from homeschool ... old habits ...