Forms & Planners
This is a list of files that might be linked elsewhere but mixed in with other barely related files or linked with an article and thus, making the exact file link location forgettable.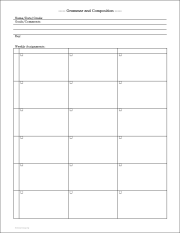 Grammar and Composition Planner


Grammar and Composition Planner [doc]
The grammar and compostion planner can be for any subject that has three divisions. I made it for my children's high school English classes because the bulk of the plans for each day were in three parts -- Composition, Grammar, and Literature (typically). Think of it as a 6-week planner for a complex subject. Example:

Six weeks of plans

I made this filler paper for my children's writing classes.
Example showing this paper in use
This paper used in High School Subject Notebook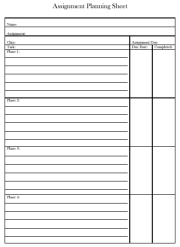 Assignment Planner


Assignment Planner - Doc |

Rtf
The Assignment Planner has 4 places to break down an assignment into phases. An assignment that is commonly broken into phases is the research paper. Often, there will be a due date for the completed assignment, a due date for the outline, a due date for the rough draft and so on. This form might be useful for your child to record what part of an assignment is due and when it is due.
[Math] This is a graph on which the student can record how many pages were read each day.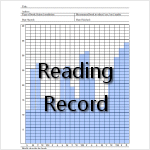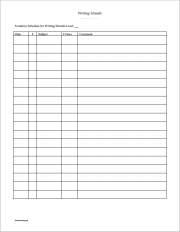 Writing Strands Planner


Writing Strands Planner
This form is also linked on my review for Writing Strands. To get an idea of how to use the planner, view the example.

Example - Writing Strands Planner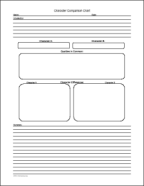 Compare two characters - the qualities they have in common and the qualities that are different.