Pre-Made Bingo Game
I hope your children enjoy playing this homemade bingo game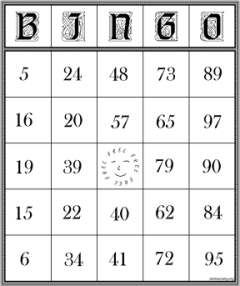 .
Print the cards and numbers on card stock. To make the numbers easier to handle, cover the numbers with clear contact paper before cutting them out.
These cards and numbers will not work in combination with commercial games, many of the numbers aren't arranged the same as the commercial cards.
Each printout contains two cards. If you print the entire set, you will have 44 cards.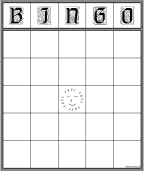 This is the image that I made to create the bingo cards. If you know how to use an image editing program, you may save the image to your computer. You may edit the image to use for personal use only, for instance, to make more bingo cards for your children.