The Perpetua Household Planner
The files on this web page have one thing in common, the perpetua font. From this page you can print an undated block monthly 2-page planner , an 18-month calendar, a file to keep track of birthdays and anniversaries, a page for important phone numbers, and a regular telephone number directory page. At the bottom of this page, I have included 3 ruled paper files.

Two doc files, Telephone and Addresses and Journal Example, are included with this planner set. The doc files are linked on the right. An image of the journal example, The Dressed Up DOC, is on the right near the bottom of this page.
2-Page Monthly Block Planner for the Binder
Each month uses 2 pieces of paper. Fill in the days and write the year at the top of the page.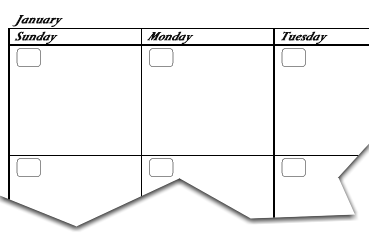 January
February
March
April
May
June
July
August
September
October
November
December
The Calendar
Perpetua Calendars have 18 months and start either with the month January or July.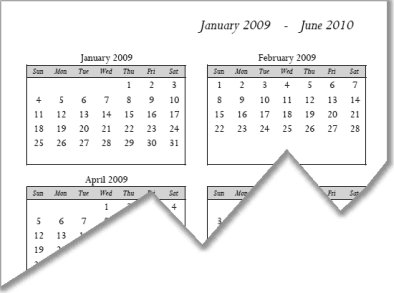 The Birthdays and Anniversary Lists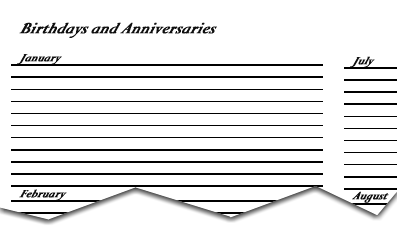 Birthdays and Anniversaries
Write dates on this form so you can remember to call or send cards to the special people in your life.
Important Numbers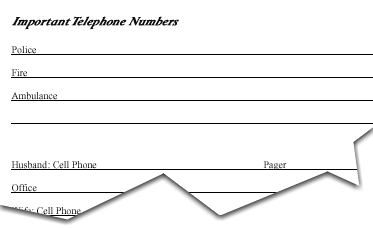 Important Telephone Numbers
Telephone Numbers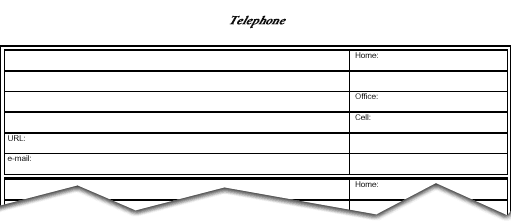 The Telephone Book
Ruled Paper
Notes Two The rule is a bit narrower