Fact Families
A fact family is a collection of related addition and subtraction facts, or multiplication and division facts, made from the same numbers.
This page features a small group of fact family worksheets. The following parts are on each worksheet:
Name and Date on the same line
Handwriting practice for numbers 0-9
Four groups of problem sets with each set being a number family
Each problem set includes drawings that illustrate the numbers in the fact family
Handwriting Styles
Below I have added an illustration of each handwriting style that I used when making the worksheets. Along with each style, I have added a printable handwriting practice file with 2 identical lessons for numbers 0 through 9.
ZB Style Handwriting -Trace & Write Numbers


DN Style Handwriting -Trace & Write Numbers


HWT Style Handwriting -Trace & Write Numbers


To see more resources made by Donna Young in each of the handwriting styles go to these pages:
ZB Style | DN Style | HWT Style
The Fact Family Files
Text file of all problems

fact-families.txt
Related at DonnaYoung.org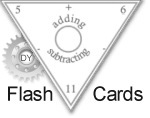 Donna Young
September 13, 2014